DISTRIBUTING BASIC NEEDS TO VULNERABLE POPULATION
Living in first world nations, it is difficult to comprehend how people can survive with so little money. If you think about it, donating $1 is like saving people who make $2 per day for  for a day worth of hard labor, working for about 10 hours in a day. Any small amount of donation means so much to people suffering on the other side of the globe; your dollar will go a long way.
Hope 4 Our Children has been distributing over 600 packages per year of basic food need, school supplies and meals to kid in need since 2013. Each year, we provide the following:
Provide basic food need: rice, noodles, milk and biscuits

Distribute a new school bag and school supplies

Give saroong or prayer clothes

Hand out Iftar Dinners during the month of Ramadan
We distribute the package in four to five different locations in Indonesia.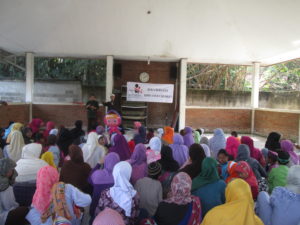 EVERY DONATION COUNTS
"I think people forget that it doesn't take a big donation to help someone, just a lot of little donations."
—Hannah Teter