SPONSORING EDUCATION FOR KIDS IN NEED
Siti Karmila's Story
Siti Karmila is one of the kids in need who received food basic needs and school supplies provided by Hope 4 Our Children these past five years. She has lost both parents when she was just a little girl and has been raised by an older brother who does various odd jobs himself, making $3.5 – $7 per day.
Despite the economic struggles Siti constantly faced day in and day out, she was consistently at the top of her class while working various odd jobs after school to support herself. She managed to graduate from HS with the highest GPA.
Even though Hope 4 Our Children currently do not have a scholarship program, nevertheless we have been touched by Karmila's story. We did a fundraising on her behalf and successfully raised pledge for Siti Karmila to complete her 4-year university education.
We are thrilled to share with you that this semester is Siti Karmila's second semester in university! She is so happy and excited with this opportunity.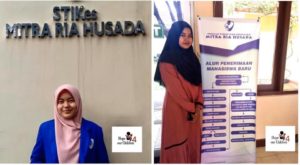 EVERY DONATION COUNTS
"No act of kindness, no matter how small, is ever wasted." – Aesop